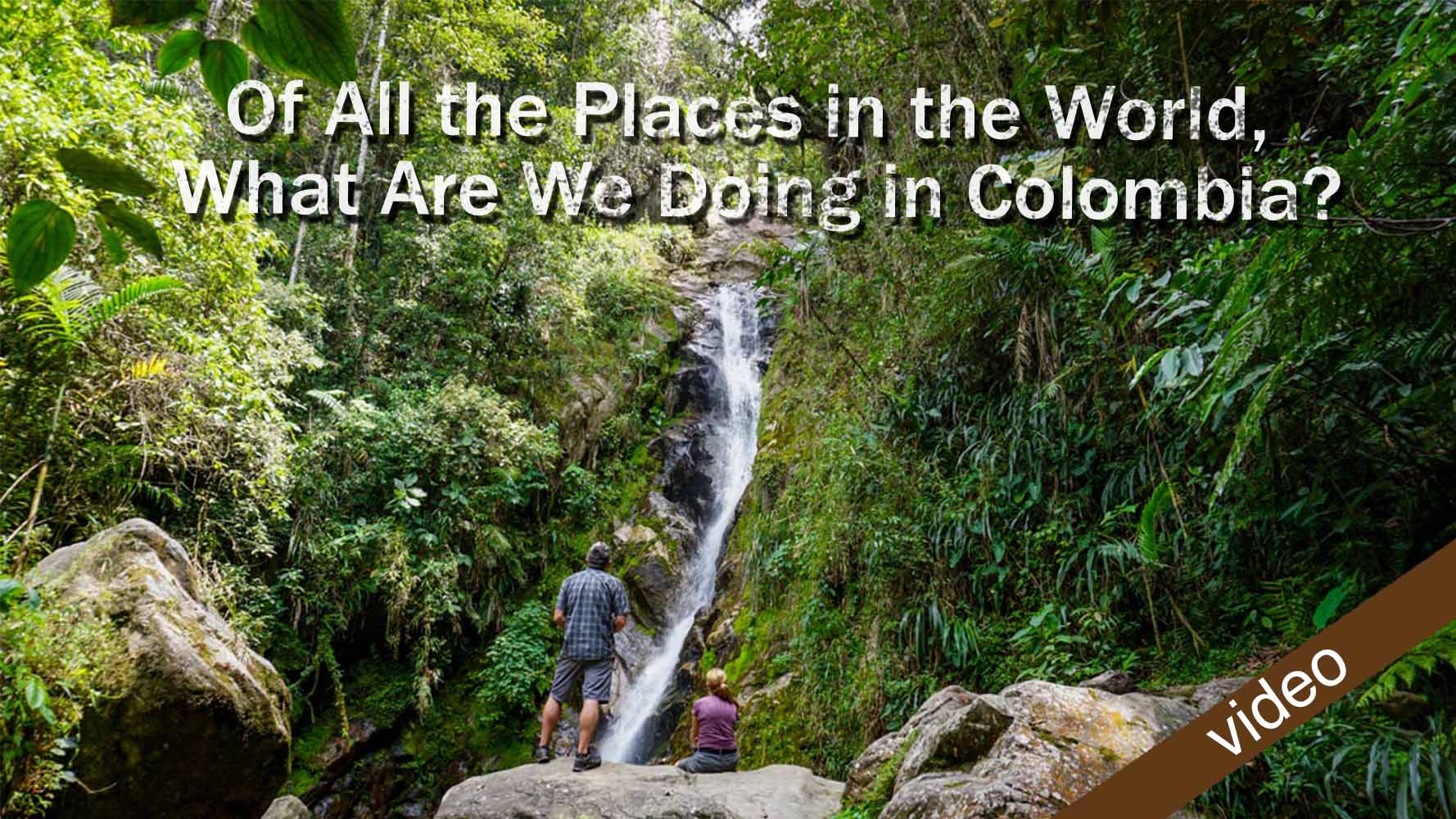 Of All the Places in the World, What Are We Doing in Colombia?
What are we doing in Colombia? This is a pretty popular question we get from friends, family and readers (but said in a much nicer way). Our last update video was in November during our first trip to Medellín, Colombia.
We fell in love with this country, and we had to come back.
This country has a special place in our hearts, for so many reasons.
Now we've been living here for two months. We are residing in a co-living space in Envigado, a small city right beside Medellín.
What is not to love about this place? First of all, we are nestled in the Aburrá Valley- the central region of the Andes Mountains. We most of all love the people here, they are genuinely interested in having visitors visit their country, and they are incredibly friendly, even when you are attempting to speak the language.
The big reason Troy and I are here is we are finally working on projects we dreamed of creating.
We have just completed our first marketing and video project for the travel industry for ViaColombia, a tour operator in Bogotà.
We love how it turned out! (and so did our client)
We captured a lot of footage of incredible places in Colombia and got a taste for many places we want to go back.
We are also working on some more videos for a tour operator in Medellín, highlighting some stories about many of the locals in the region as well as the change and transformation happening here.
Here are some of the places we've visited and are featured on this video:
Medellín
Sante Fe de Antioquia
Guatapé and La Piedra del Penol
Bogotá
The Salt Cathedral of Zipaquirá
Cartagena
Tayrona National Park
Minca
Palomino
San Francisco (outside of Medellín)
Arenales, outside of Envigado, featuring the waterfalls in our video
As well, we continue to work on other projects online with clients in North America. Troy collaborates on some editing and video projects while I'm doing some marketing consulting work for a microbrewery here in Colombia, and marketing work for clients in North America.
We aren't just working we are having fun too.
We've had visitors! We're happy we've managed to convince friends to vacation here, or even try out working remotely. We have taken in many of the sites, explored new restaurants and bars in the process. So four of our friends have come for a visit in the last month.
You may ask how are our Spanish lessons going?
And we are both working on our Spanish. We did a month of classes, and we are attempting to practice every day (almost daily)
How long are we going to be here?
That is a great question. As long as possible! We want to make the time to see everything we possibly can to this beautiful country.
We hope you enjoy the video, let us know what you think!