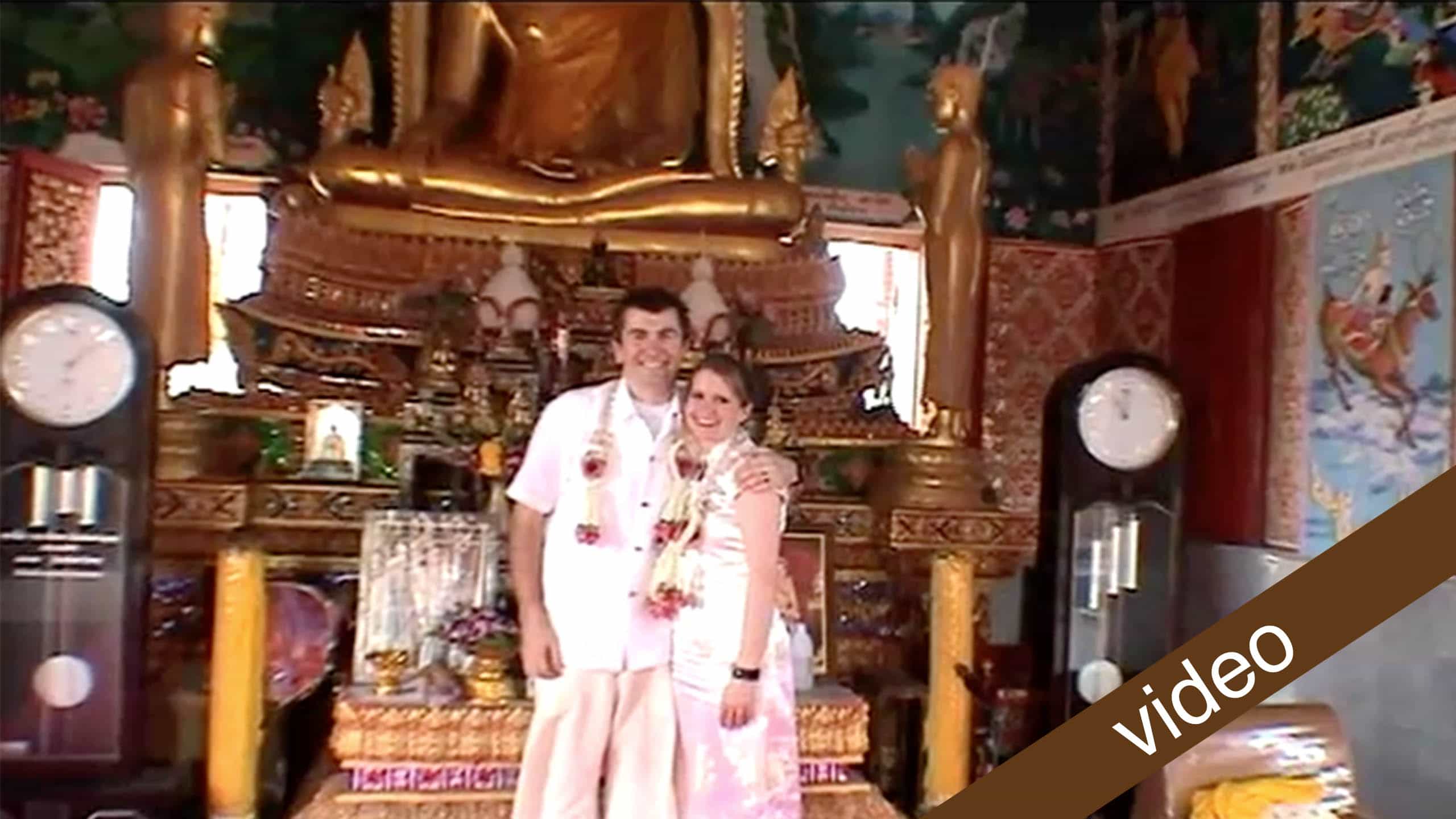 10 Year Wedding Anniversary In Thailand
The first stop in our new life is to celebrate our wedding anniversary in Thailand. Our choice of destination was no coincidence: Thailand, where we were married ten years earlier. It was a ceremonial start to our new life of long term travel.  Our 10-year dream is coming alive!
Back in 2005, we decided to get married at the end of one of their annual month-long adventures. We were in Cambodia and when our trip was complete we flew to Koh Samui, Thailand. We arranged on line our plans to get our marriage license in Thailand with the Canadian Embassy, then finished the translation and registration when we arrived. We decided to do a Buddhist ceremony, which would mark the symbolic beginning of our married life together.
Our location for our wedding ceremony was, Wat Plai Laem temple on the beautiful island of Koh Samui.
Watch our video to see clips from our wedding ten years earlier, and our arrival back to the special place ten years later.