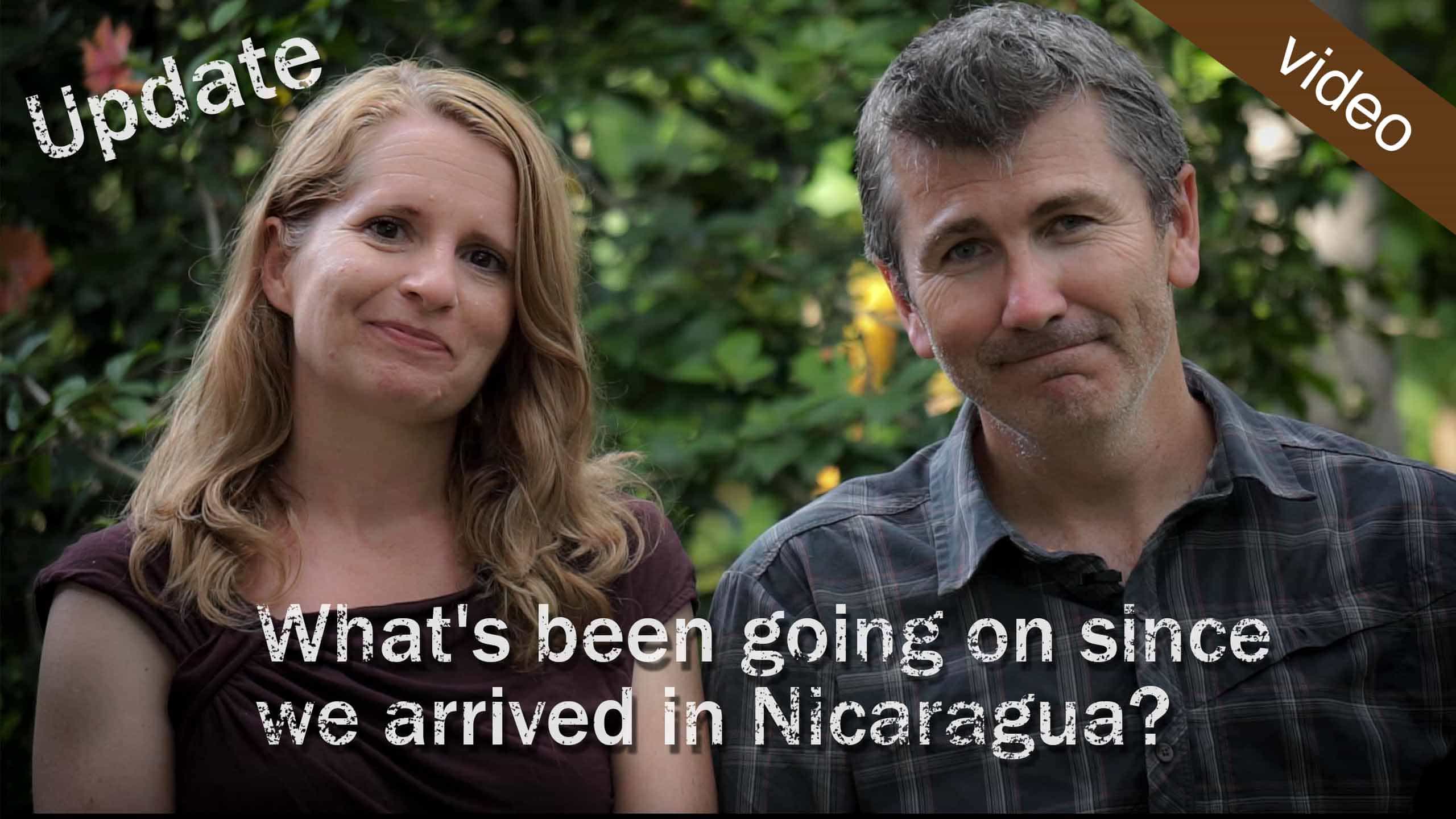 Video update in Nicaragua
We are over 200 days into full-time travel and how are we feeling?And do we have any regrets with the life we have now chosen? None, Whatsoever.
Now we are in Nicaragua, and reflecting on the last few months of travel.  So we prepared this little update of our experiences in Nicaragua so far.
We spent a month in Australia visiting friends and doing some rework to our website.Then we went to Portland for the World Domination Summit and spent time with my Mom, who came down from Canada for a visit.
Now we are in Nicaragua and we haven't quite decided how long we are going to be here yet. A flexible plan that is how we roll in our new life now.
First we went to Granada for a week, and then we started Spanish school and stayed in a homestay, speaking Spanish 24/7! We have never taken Spanish lessons before and the experience was uncomfortable, awesome and challenging all at the same time. Troy was definitely uncomfortable living with a family and there will be more occasions where we will plan to take lessons, probably in another 3-4 weeks once we practice more and let the learning sink in. Even though it was out of our comfort zones we will definitely challenge ourselves to do it again.
Now we see the benefits of school, already! We are now in Ometepe, and we are able to communicate with a number of the staff at the guesthouse. Part of this is building a little confidence to know what they are saying, and speaking back, not worrying if the words were precise or correct.
It's great to slow down now, and just be surrounded by nature, on this peaceful island just overlooking the border of Costa Rica. It's quiet, with the exception of the howler monkeys, but we love those beautiful creatures!
If you want to see more about our interesting and uncomfortable time in a Spanish language school, check out our blog highlighting our experience in Nicaraguan Spanish classes.