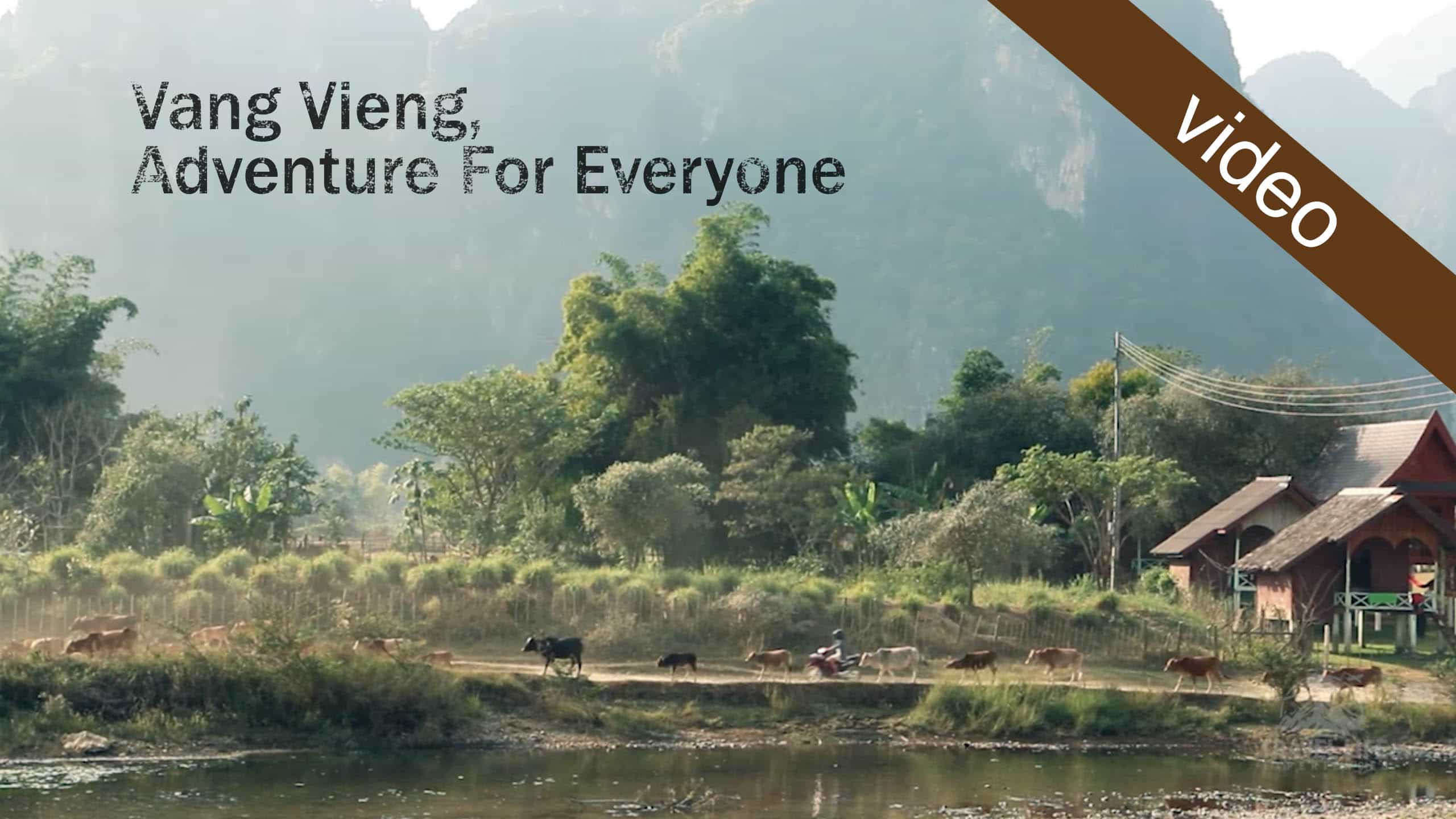 Vang Vieng, Adventure For Everyone
When planning a trip, recommendations about a place are always shared with friends and travelers. There is often, a lot of opinions. Sometimes places have a bad reputation and are bypassed from travel plans, but when you look a little deeper or even try it for yourself, you might be pleasantly surprised.
That place for us was Vang Vieng, in Laos.
This place was plagued with heavy partying, drugs, and serious accidents and ONLY for young adult backpackers. In 2012, there were significant changes, and now it has become a beautiful outdoor playground for EVERYONE!
Tubing down the Nam Song and stopping from bar to bar is a young person's thing, but this place offers so much more! How about kayaking you can sit back and let your wife do all the work??
This small town has energy, enthusiasm, and it has quickly become our favorite place in Laos. The community here wants to make it work with local businesses and expats who have set up businesses here. It's safe and incredibly friendly. Many travelers just side step it and fly into Luang Prabang, and they don't travel further south.
This place is for adventure for everyone, from couples, families, the young and the mature! Renting a bike to see the countryside is a must in Vang Vieng – you see villages, caves, and incredible mountain landscapes. Even crossing the seasonal bamboo bridges is an adventure. You can get lost on the dirt roads, but you can quickly navigate your way back, we felt very safe here!
So, wherever you decide to travel, our view is:
There are a lot of opinions. Those opinions may not be right for you. It's worth asking a lot of questions – based on what you want to see, do and experience. The best way is to check it out for yourself, even for one night.
You might find something you never expected, and you may be pleasantly surprised.
The attached video are highlights of our journey and time in Vang Vieng, Laos traveling from Vientiane, Laos. We visited the back roads of Vang Vieng to the village of Ban Na Som and visited caves like the Blue Lagoon (Tham Phu Kham), the Chang Caves (Tham Jang).
Want to see more or our videos? Click here!
To see our regular updates and stories about life redesign, travel destinations, health and fitness sign up to our newsletter on our site!
Like it? Pin it!!