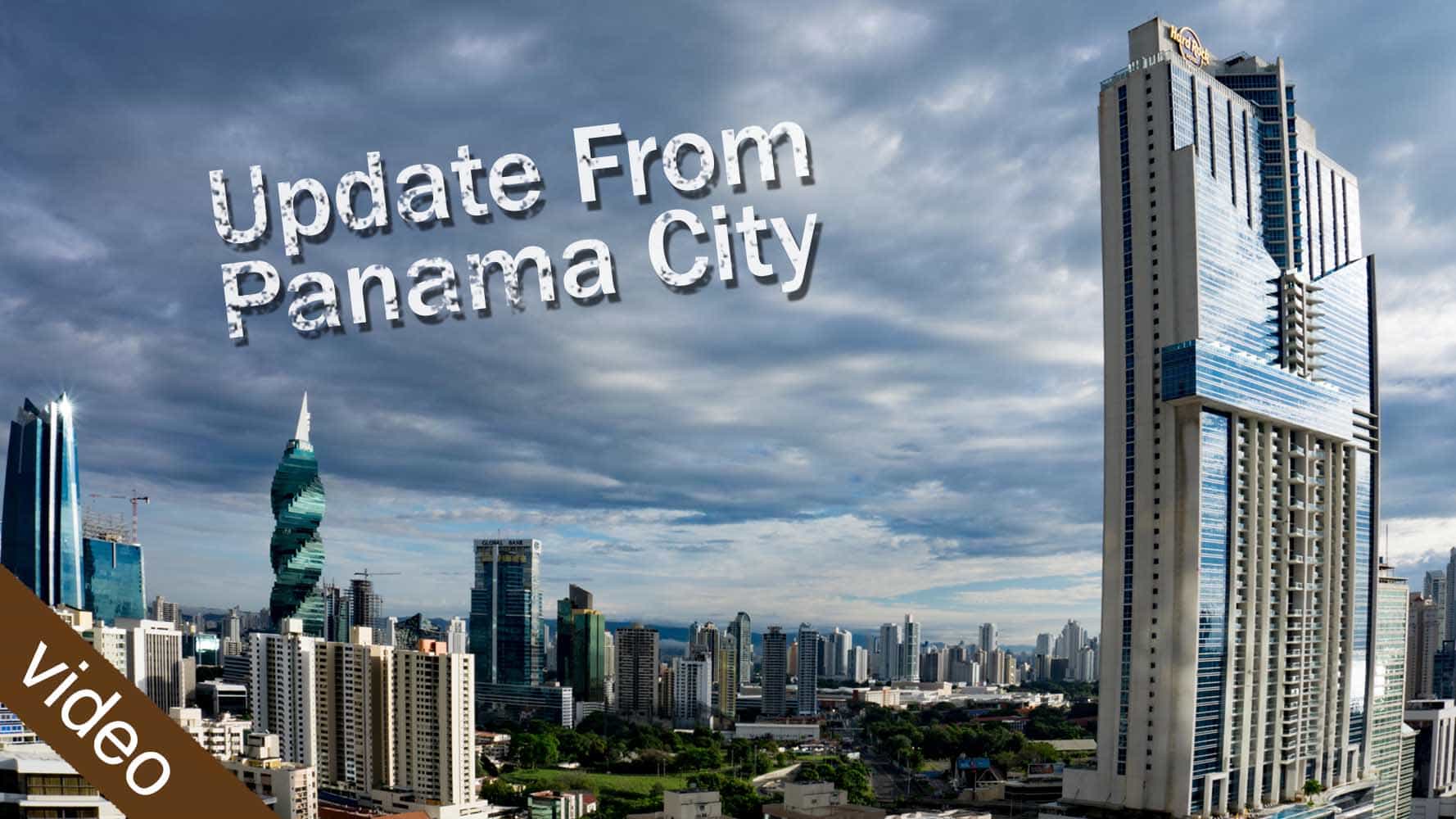 We're checking in from our last month living in Panama City.
We've been here 4 weeks, pet and house sitting and enjoying this beautiful city.
When we arrived, we started pet sitting in the old part of the city called Casco Viejo. We looked after this fun, mature dog Weej – he was quite a character and stayed in this beautiful apartment overlooking the colonial architecture and Pacific ocean.
We are now tending to our 3rd international house sit. Our first house sit outside of our home country was in Costa Rica. Now we are in a high-rise close to Panama bay in Marbella with a spectacular view over looking the city with our friend Katniss a a cute, playful  little cat, who is pretty independent and keeps to herself.
What we like about the city:
– It's very livable– everything you need is here
– Subway and buses are around 35cents, transportation is easy and very cheap
– High-quality grocery stores and if you stay with local brands, it's reasonably priced(especially beer and wine)
– We thought the canal was really interesting. The scale and magnitude  was very impressive, and learning how this 100-year-old engineering marvel works.
 –Even though Panama City is a big city it does have a nice vibe to it.
– We watched the parade for the Panama independence day celebrations, people here are proud of their country and love their marching bands!
-We love the Bay area – the parks, the trails – lots of people working out, walking their dogs with scenic views of the Pacific.
-People were willing to help when we clearly looked a little lost in the subway station.
-Panama Viejo is the old ruins – made for a nice afternoon walk and  It's within the city. The dichotomy of the old of the ruins and new views of the skyline was interesting.
-Walking the neighborhoods – we felt really safe here.
– It forced us to practice our Spanish – it really is the dominant language here.
So what's next for us?
– Now we are going to check out some of the parks in and around the city over the next few days.
– Just planned out our last 5 weeks before we head to Canada to see our families for Christmas.
-3 weeks in Colombia – travelling around the northern part of the country.
– We are back to Panama to see other parts of the country then fly out of Panama City mid-December.
Any suggestions for our travel in Colombia or Panama we'd love to hear them.