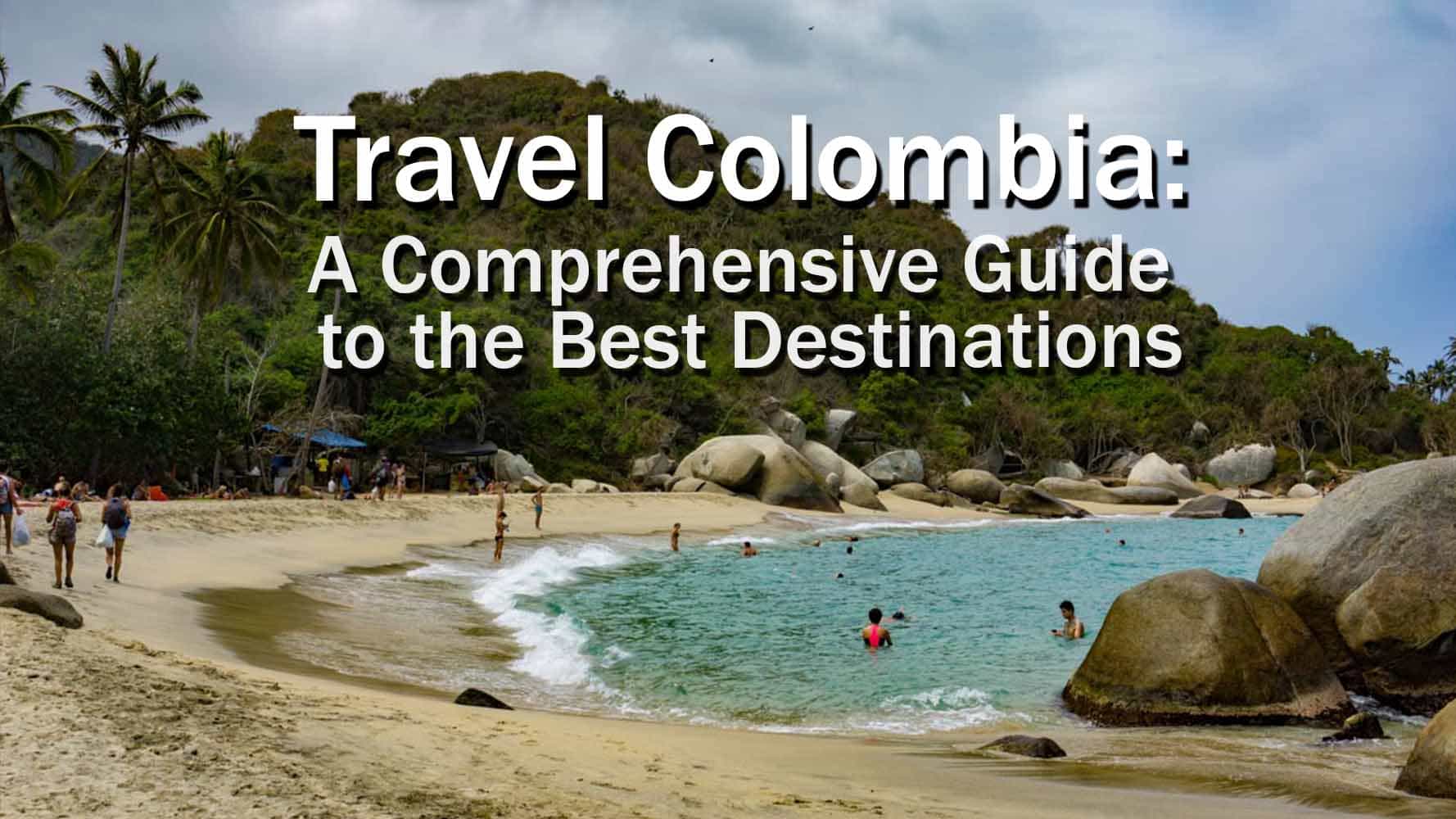 Travel Colombia: A Comprehensive Guide to the Best Destinations
It's not a surprise that Colombia has become one of our favorite countries for many reasons. We spent four glorious months living and traveling here, which was ample time for us to travel Colombia slowly and enjoy numerous places.  There were some destinations that we didn't like, while there were others, we loved and returned a second time. Thus, we share our views of Colombia with a detailed guide with three different itineraries and information about where to go, what to do, and our top choices of where to stay and eat.
 We recognize that most vacations are only two weeks. We assure you, this is not enough time to enjoy even the top locations to travel Colombia.  If you are fortunate, you can stretch it to up to three weeks.  This guide will allow you to plan a two week holiday,to get a taste of its diversity AND we feel confident you will need to come back (or hopefully stay longer ) and see more.
What You Need to Know About Colombia before you arrive
There are many misconceptions and surprises about Colombia, here are 15 things you need to know before traveling to Colombia.
Travel Colombia: How to get around 
Thanks to easy to plan, comfortable and well-priced bus services, it's easier than ever to travel independently around Colombia, if you have the time. Be prepared for some long windy Colombian roads to navigate around the mountains however, you will see some of the most spectacular views from the road.
Flights:
Viva Colombia – Is the low-cost airline – We've spent $40-$50US for flights to avoid some of our travels that  requires 15 hours of bus time. Warning: This discount airline charges for EVERYTHING(even carry on bags) so be sure to add up all the extra charges to determine whether this is your best option.
Avianca – the national carrier often has sales and competitively priced or better priced domestic flights with Via Colombia, so check all your options.
Bus services:
Where to find information:
Numerous bus lines operate nationally or regionally across Colombia.  All cities and towns have a bus terminal where several different companies have service desks that offer varying bus service options and schedules. In the main cities, you can Google the terminal to find the bus companies, schedules, and pricing as it varies in each terminal varies. It is not required to book seats in advance, unless for major Colombian holidays. Often, weekends are very busy as Colombian families travel during this time of the week.
Bus pricing and features:
Bus services are reasonably priced and quite comfortable all over Colombia. They vary from larger coach-lines with A/C, reclining chairs and bathrooms to minivans that carry 12-14 passengers. The bus type varies depending on the schedule and the destination. Be prepared with a sweater for heavily air-conditioned buses and a set of earphones for loud Colombian music.
Travel Colombia: What kind of experience are you looking for?
Every traveler is different: some travelers want more of the outdoors and hike to the Lost City; some travelers want to experience more of the city life and others would be happy to get a cross section of regions.  Here are three sample itineraries, customized according to your preferences.
Travel Colombia: Three Sample Itineraries
Looking for more information to travel Colombia? We would love to help you discover more details about this incredible country we have grown to love!  Found a place you want to share with others? Let us know here!
Like it? Pin it!!