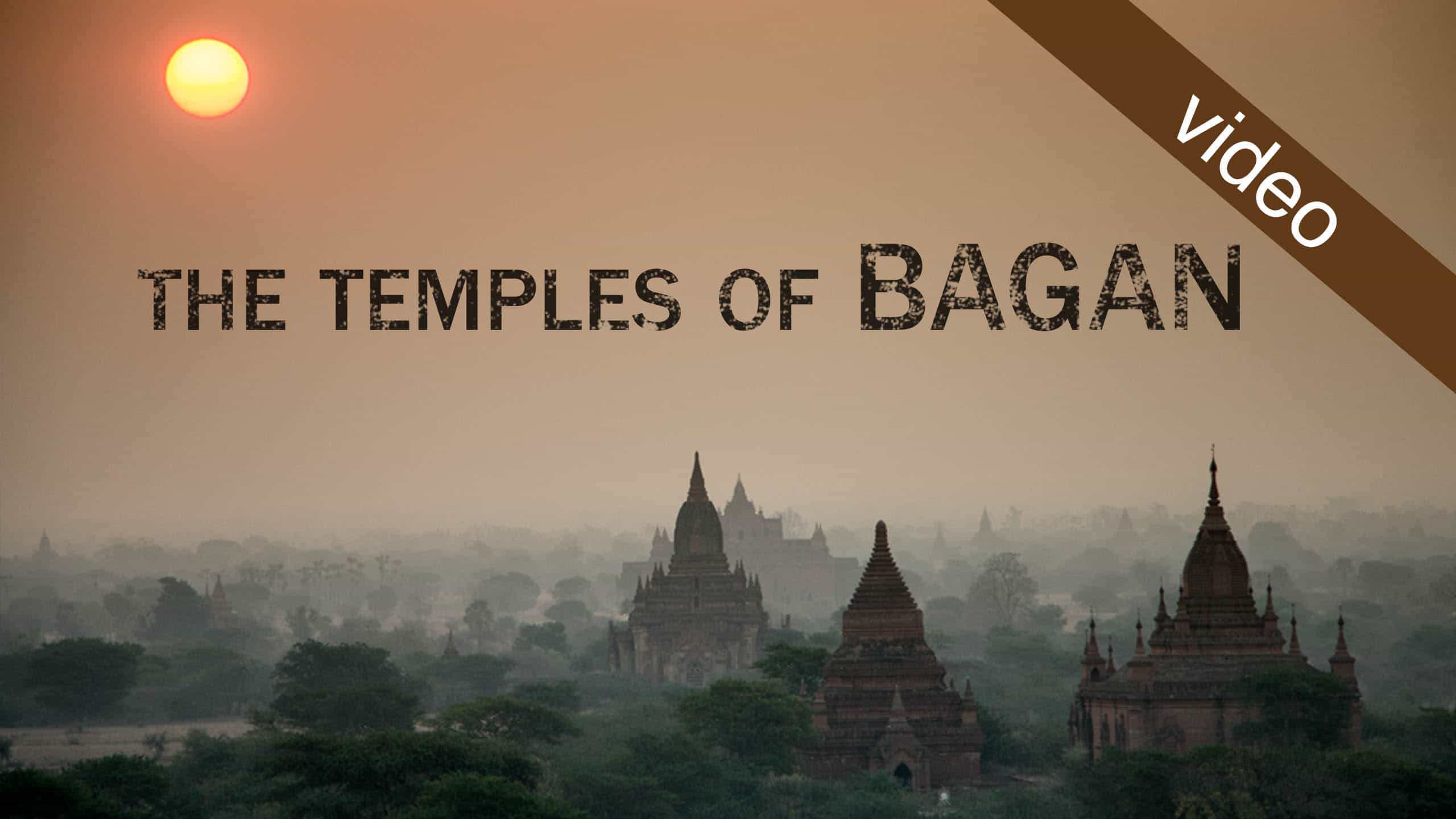 What is Special About the Temples of Bagan
"When you leave a beautiful place, you carry it wherever you go. " Alexandra Stoddard
This quote completely describes Bagan.  It's hard for us not to get a little choked up and emotional watching our footage from the temples of Bagan. This place is magical and it can only be fully appreciated if you see it with your own eyes.
What are the Temples of Bagan?
The temples of Bagan are a spiritual mecca. It is a massive stretch of land with over 4,000 temples and pagodas, strewn across endless dry, barren plains. This place is probably the first reason to come to Myanmar and certainly not the last.
This place was another reason why Myanmar became our favourite country in SE Asia.
No matter where we looked, there was a spiritual relic in our view. It's the ultimate place to wander and discover on your own.
How Best to Explore the Temples
We rented E-bikes – to maximize our time to explore and maneuver around the endless dirt roads and streets. Bagan is really the perfect place to wander, stay curious and discover temples where you feel you are the only people around.
Temple exploring also creates the perfect place to cool off of the constant heat. The sun beating down all day is unforgiving, and the cool stone offers the much-needed relief.
Don't get us wrong; a place this sacred and beautiful is also very popular, like the main temples.
People travel from all over Myanmar to worship.
It's easy to get attention as a traveler here. I did get a little vulnerable as these girls wanted a picture with me, but that discomfort quickly passed. After all, I was fascinated with meeting them too.
The star attraction is the sunrise. There were crowds competing to get the best vantage point and this is where it requires a little patience. Our most meaningful travel moment is getting to the top of a temple, taking in a deep inhale, and finding calm to just watch, listen and take in the view. Wow!
For years, we saw this place in pictures but nothing can compare to witnessing it with our own eyes. We hope you do too!
We recommend visiting the following  temples below. Plan to stay for at least 3 days to rest, relax and take in their beauty. Reserve the largest temples for early morning, or watch for large bus groups to depart and venture in.
The Best Temples to Visit
Ananda Temple, Shwesandaw Pagoda, Dhammayangyi Temple, North Guni, South Guni, Htilominlo Temple, Shwezigon Pagoda, Thatbyinnyu Temple and Nan Temples.
Planning a trip to Myanmar? What you need to know before you go.
Click here more for posts and videos about Myanmar.