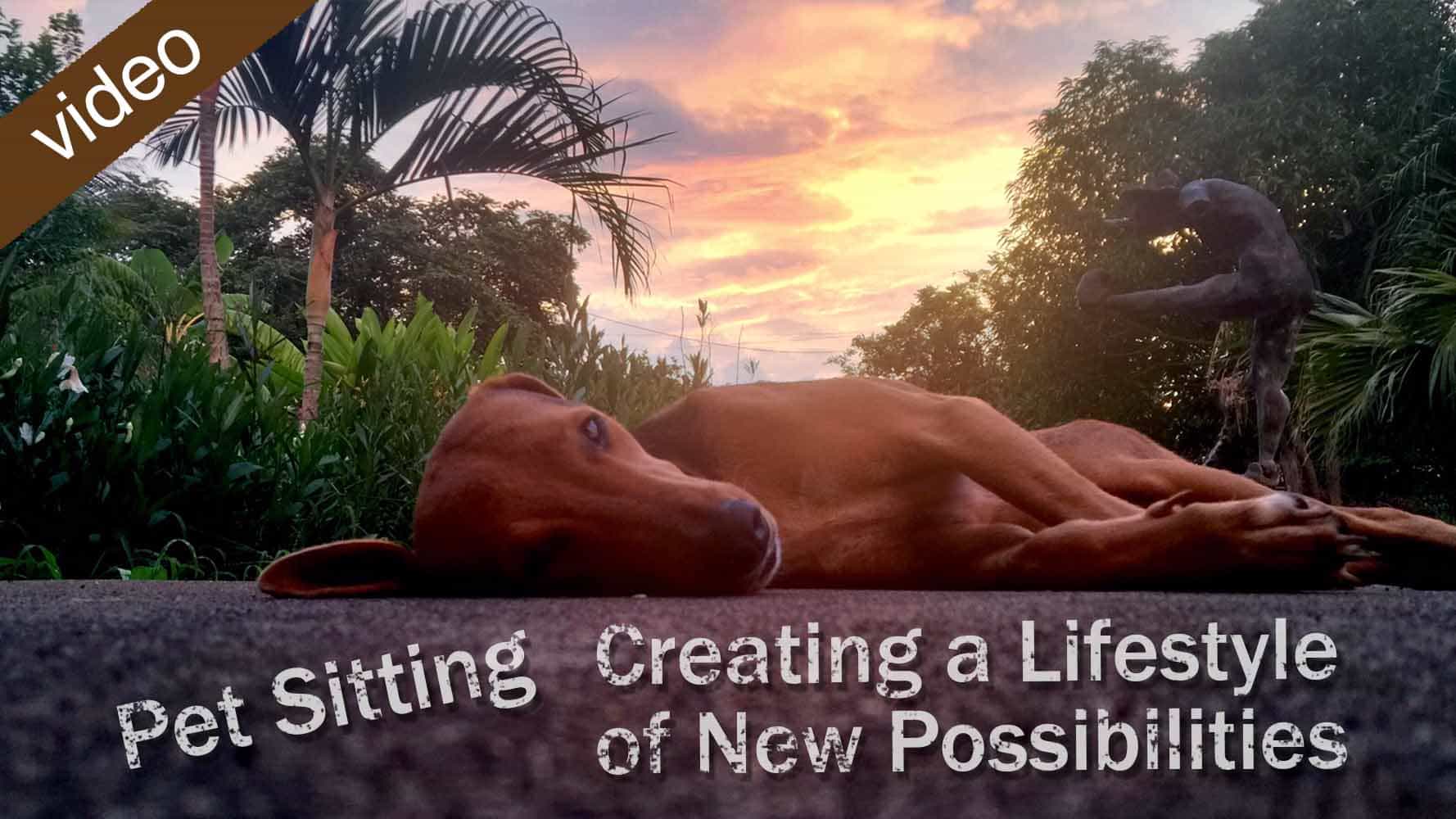 Petsitting: Creating A Lifestyle Of New Possibilities
Our first international petsitting job in Costa Rica
Hi Greetings from Costa Rica – We are pet sitting in the Guanacaste region –on the Northwest side of the country near Tamarindo.
This is our first international house and Pet-sitting gig outside of our home country of Canada, and we are here for 3 weeks.
I think we have not only fallen in love with the 5 pets were are looking after, AND we are so comfortable living on this beautiful property.
How we spend our time petsitting and living like digital nomads
We are spending our time – living, working on line and relaxing but also taking in a few excursions –(like a trip to the beach with the dogs, wandering around the town of Brasilita and Tamarindo, and trips for chores – like groceries and the vet.
Since we've stayed in one spot and have decent internet we were catching up on video calls with family friends and a few work opportunities.
What we learned about ourselves while petsitting
We've come to learn a few things about ourselves and Pet sitting. What were they for you?
Dorene: I forgot how much I loved having dogs and cats around, we used to make the excuse of our jobs and travel to keep any of our own for many years, but its perfect – we can love and parent these guys for a few weeks, and then we can head off on our travels.
Yeah and you have become a serious softie – I think you are going to really miss them. Especially the dogs!
Troy, I am just so grateful we opened ourselves up to find and try a new way of living. Only about a year ago we had no idea that Pet& house sitting was an option for us and since then we have met others who do it all over the world— it's a great thing in the sharing economy – We look after and love your pets and in turn you don't have to put them in a kennel and your house is safe.
Next thing on the agenda for us — Well Troy really needs a haircut for starters!
Then we head to Panama for another Pet and house sit – and spend some time doing some more serious traveling around Panama.
Try out Petsitting sometime, it's a lifestyle we could get used to.  We often use the services of Trusted House Sitters to find great pet and housesitting opportunities.
Note: By using some of the links on this page (at no extra cost to you) will generate a small commission on any sales. We recommend Trusted Housesitters  because we use them ourselves and consistently have had a great experience with them. This helps us keep providing quality content and tips for you. Thanks for your support!