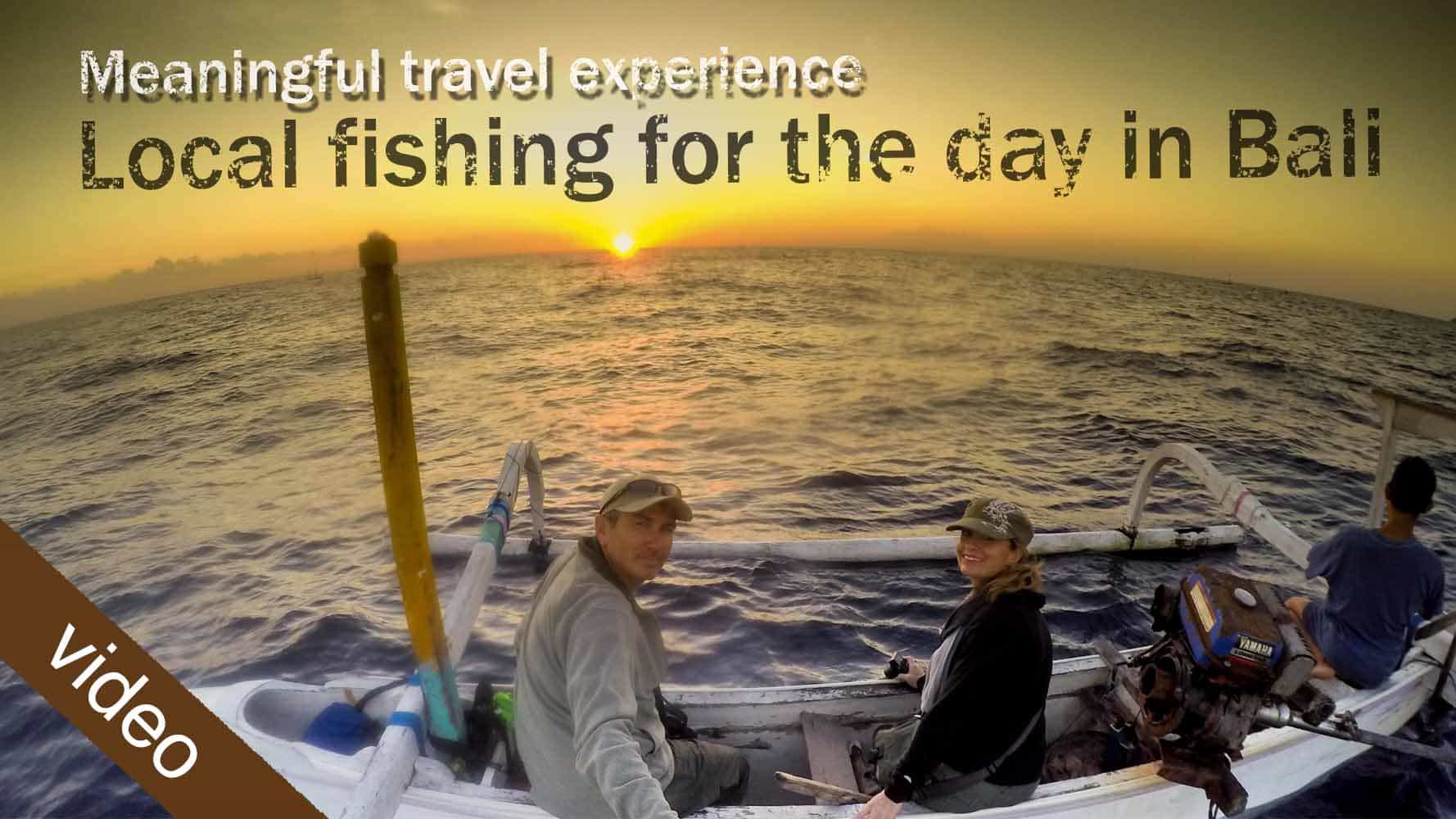 Meaningful Travel Experience – Local Fishing for a Day in Bali

Amed, is an absolutely beautiful fishing and diving village, on the lesser traveled area of East Bali. To get there, you can rent a cab from Denpasar or Ubud easily.
Fishing is a big industry and it's done in these handmade, wooden Jukung colorful wooden boats with arm-like structures on each side for stability. These almost look like an insect on water.
We wanted to understand life here from a local perspective, so we asked Sari a local fisherman/restaurant owner to join him for a day.
We met Sari at 5am on his boat before sunrise
The Bali Sea was a little rough that day, but it didn't stop us from seeing this incredible sunrise
Sari does his work, very simply – with just a roll of fishing wire and a hook
We were looking to get Barracuda today, but the rough seas were making it challenging
But we landed a few of these smaller Pickerel
Sari pointed us to a better location to try today, maybe we will have better luck there.
But we didn't care – we were just taking in the whole experience quietly, and loving it.
Sari chatted with the other fishermen – Looks like it wasn't a good day for any of them either
Time to come in now, any more catches seems like a lost cause, but we were elated anyway just by just having a taste of his life's work
Bye Sari! thanks for a great morning!
We loved this day! It was a perfect way to listen, watch and understand someone's work-life, an experience we wouldn't otherwise get a chance to do.
How about try a more meaningful travel experience? Here's a few for inspiration.