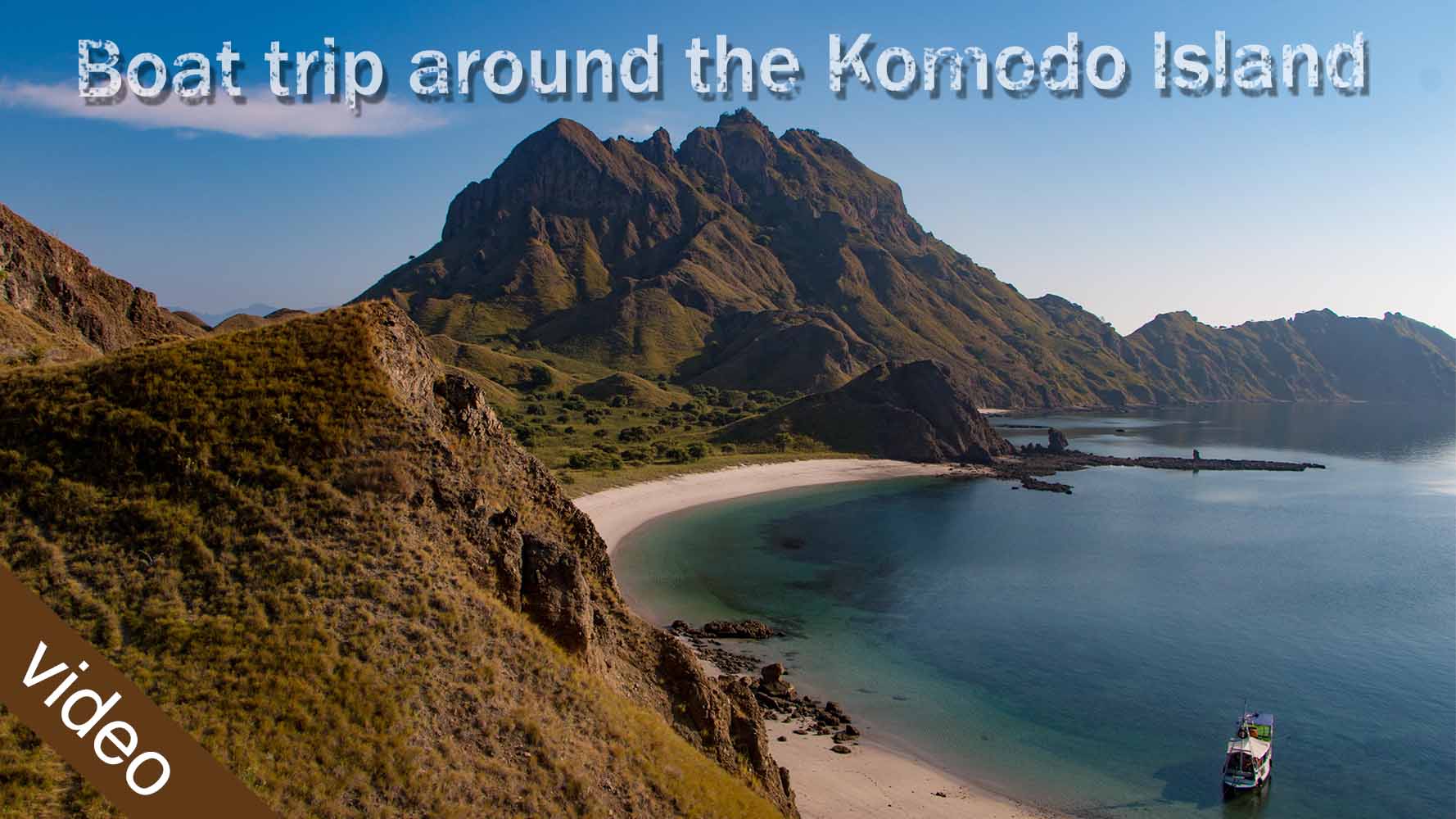 Komodo Island tour by boat
Komodo Island Tour by Boat
There is so much to discover of Indonesia beyond Bali. Bali is the typical destination point in this country boasting thousands of Islands. But Flores is not only different than Bali, it offers you a completely differently different perspective, from culture to landscapes to excursions. Even better, the Komodo island tour by boat allows you to see the islands from its most stunning perspective.
Flores Island is in the East Nusa Tenggara region and it's a long way from Bali. You can travel there by taking a boat for roughly 6 days from Lombok Island, or you can fly, like we did from Denpasar.
We spent 3 incredible days on a boat touring around the Flores Sea, including: Komodo, Rinca, Padar, Kalong and Kukusan Islands.
Komodo dragons can be seen only on Komodo and Rinca Islands. They are protected on these islands on a National Park. They do love to hang around the Rangers station to take in the smell of food, but we were fortunate enough to see them walking around the national park.
Padar Island,  an uninhabited island surrounding Komodo and Rinca. We can easily say, views on this island, of the island itself, are some of the most spectacular views we have ever seen. We dropped anchor here to do both a morning and sundown hike.
The Flores sea is warm, and crystal clear blue and turquoise, perfect for swimming, snorkeling and known to be some of the best diving in the world. There are plenty of quiet spots to snorkel and see colorful coral, exotic, unfamiliar fish and to swim with the Manta Rays.
From our boat, promptly at dusk, thousands of Flying Foxes (or where we are from, we call these bats) leave Kalong Island to feed and return the following morning.
What you must do during your Komodo Island Tour
Our trip wouldn't be complete without spending time in more local communities (one of the favorite things we like to do) to say hello to the small community on Kukusan island, who warmly welcomed us as visitors.
The children at the community school were incredibly excited to see visitors and get their pictures taken. Even the teachers got in on the action and didn't seem to mind that we interrupted their classes.
Resources for the Komodo Island Tour
Our best advice is to head to the main road in LebuanBajo and compare prices with a few of the many tour companies offering boat trips.
Ask about the type of boat, the conditions and reviews from past travelers.
Where you will save is if you book your trip with other people, or if they can find another guest to share your journey.
Heading to Indonesia? Put Flores and a boat trip in the sea on your list.  For more resources about Indonesia travel, you can find them here.