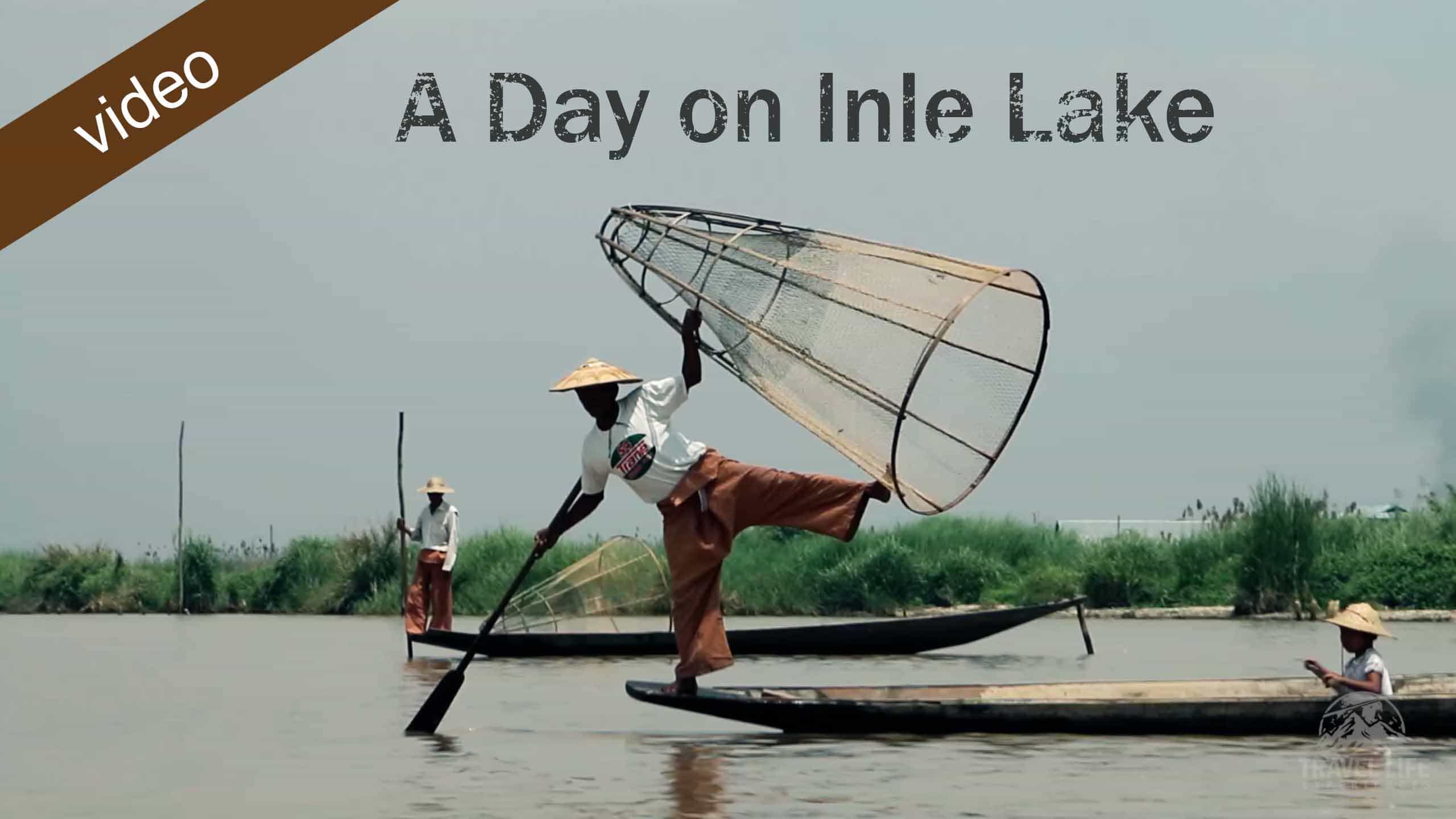 A Day on Inle Lake, Myanmar
Inle Lake is a must see destination in Myanmar and is one of the reasons why this country quickly became our favorite country in S.E. Asia
No doubt, Inle Lake is a popular place in Myanmar, but it is certainly unique and worth a couple days visit. Nestled in the captivating Shan Foothills, Nyaungshwe town is the usual, popular starting point to see the enormous Inle lake. Nyaungshwe isn't exactly what you would expect from a lake town back in your home country. There is an expectation that Inle Lake is a resort nestled beside a beautiful lake. Yes, however the town is quite far from it and requires a boat trip through a long canal to the lake. As a result, you won't be drinking cocktails or sun tanning like any other lake resort, but your boat trip on the lake will be completely memorable.
There is a complete way of life on the water. The mountains peaking through the mist and fog provided the backdrop for life on the water. Fishing boats, immense floating food gardens, and homes on stilts accentuated the lake, as you navigate through a complex array of canals and villages around the late.
The best way to see to see it all-hire a boat – share the cost with at least 3 others and get up early, really early before sunrise to get the best light and views of everything.
– Head first to the daily rotating village market before the crowds
– Watch and Explore the markets witnessing negotiations from many local village people such as the Pa-O tribes neatly dressed in navy and colorful headdress.
– Cruise around the villages into the many riverways to the floating gardens
– The fishermen here take pride in having their own unique and surprisingly efficient way of rowing
– And often they put on a little show for travelers.
Looking for additional tips to enjoy your travels to Myanmar, find our best travel tips here!
Where to stay: We used Agoda.com to find a great spot called The Inle Lotus. It's off the main town area of town, but they drive you in for dinner or to the boats. Excellent service, quiet with cozy cabins.
Note: By using one of the links on this page (at no extra cost to you) it will generate a small commission from any sales. We recommend Agoda because we use this service ourselves and consistently have a great experience with it. This helps us keep providing quality content and tips for you. Thanks for your support and enjoy this great service! 
---
Looking to make some changes in your life? We have a few steps that can help. 
If you haven't already, sign up for our newsletter and download our free eBook here: